MEET KIRSTEN
The Captain Of Our Operations
MEET KIRSTEN
The Captain Of Our Operations
Meet Kirsten: The Captain of

rooms

4

groups

Operations!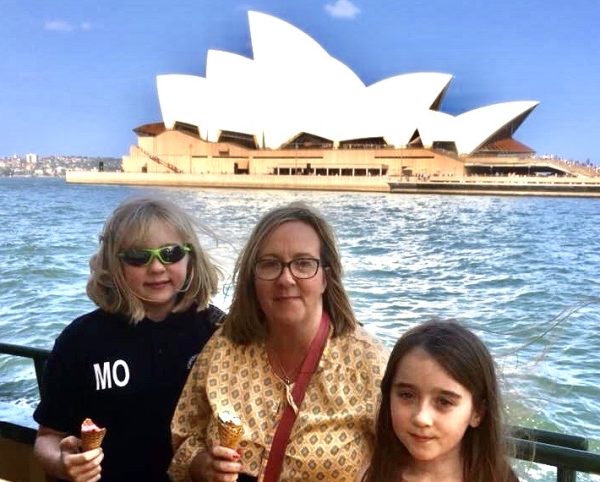 In the thrilling game of operations at rooms4groups, Kirsten Ovenden is our esteemed captain. With an impressive innings of five years, Kirsten is the one who steadily steers the ship, navigating the ebb and flow of our operations with the precision of a seasoned cricketer. Now, let's switch gears and invite you to step onto the pitch with Kirsten. Brace yourself for an exclusive over into Kirsten's world!
Favourite Holidays & Dream Locations
Kirsten's all-time favourite holiday location is none other than the bustling city of New York. For her, the towering skyscrapers, pulsating streets, and mesmerising lights are a magical spectacle reminiscent of a movie set.
An avid cricket enthusiast, Kirsten dreams of following England's cricket tours around the globe – the West Indies and The Ashes series in Australia being her top picks. She's already experienced the electrifying energy of The Ashes Boxing Day & New Year's Day tests in Melbourne and Sydney but wouldn't hesitate to relive those thrilling moments.

Fold or Roll? The Ultimate Packing Question
When it comes to packing for her travels, Kirsten is a staunch folder. She swears by neat piles that keep her suitcase tidy and make locating items a breeze.
City Life with Great Cuisine
Whether she's exploring less-travelled locales or tourist hubs, Kirsten loves both equally. It's all about striking the perfect balance. While some might prefer lounging on a beach, Kirsten is drawn to the vibrant heartbeat of city life. Cultural attractions, endless activities, and the general buzz of urban areas captivate her.
Her palate savours the irresistible blend of Thai flavours and the comforting richness of Italian cuisine.
Tips and the Things She Loves Most
If stranded on a deserted island, Kirsten would choose to have her family, her phone (solely for keeping up with live sports), and her beloved coffee by her side.
Kirsten's golden travel tip? Don't procrastinate on planning! She firmly believes that thorough organisation paves the way for a stress-free journey.
As you may have guessed by our rather laboured cricket metaphors in the opening paragraph and the few mentions already, Kirsten LOVES cricket and is a proud Yorkshire County Cricket Club member. Kirsten revels in the camaraderie, thrill, and passion that cricket offers.

Be More Kirsten & Experience Group Travel
That's our Kirsten – a cricket-loving, coffee-drinking, city-exploring powerhouse who is the backbone of our operations at rooms4groups. With her leading the charge, we're confident your group booking experience will be second to none. So, why wait? Dive into our exclusive offers and group rates today!