LISBON
An Ideal City Break Destination for Groups
LISBON
An Ideal City Break Destination for Groups
Lisbon: A City of Charm, Culture, and Comradeship for Groups
Ladies and gentlemen, gather your squad and prepare to embark on an epic adventure to one of Europe's most enchanting cities: Lisbon, Portugal! Whether you're a sports team seeking inspiration, a friendship group looking for shared experiences, or a musical ensemble in search of new melodies, Lisbon is the city that will exceed all your expectations.
Discover Lisbon: A City That Has It All!
From its stunning architecture to its vibrant nightlife, Lisbon is a city that truly has it all. Wander through Alfama, the oldest district in the city. Lose yourself in a labyrinth of narrow streets, where the soulful strains of Fado music fill the air and the aroma of traditional Portuguese dishes teases your senses.
Visit the iconic Castelo de São Jorge, a historic castle that offers breathtaking panoramic city views. Or, immerse yourself in the aquatic wonders at Oceanário de Lisboa, one of the world's most incredible aquariums. And don't forget to explore the marvellous Mosteiro dos Jerónimos, a testament to Portugal's Age of Discovery.
Hidden Gems of Lisbon
But Lisbon isn't just about the well-known landmarks; it's also home to some incredible hidden gems. Venture off the beaten path to the Aqueduto das Águas Livres, an awe-inspiring aqueduct that spans the Alcântara Valley. Or, discover the ancient ruins of Convento do Carmo, a hauntingly beautiful monument that bears witness to the city's rich history.
And if you're looking for a truly unique experience, visit Feira da Ladra, Lisbon's famous flea market. Here, amidst the hustle and bustle, you'll find everything from vintage clothes and antique furniture to rare vinyl records and unique souvenirs.
All Aboard the Iconic Trams of Lisbon!
Few experiences encapsulate the charm of Lisbon as delightfully as a ride on its iconic trams. These quaint yellow vehicles have been rattling and screeching through the city's narrow streets since 1873. The most scenic route is undoubtedly the E28, which begins in Martim Moniz and ends in Campo de Ourique. It passes through picturesque neighbourhoods such as Graça, Mouraria, Alfama, and Baixa, offering passengers a unique perspective of Lisbon's rich cultural tapestry. As you traverse the 6.2 miles (10 km) route, you'll find yourself immersed in a moving tableau of Lisbon's past and present.
Explore Alfama and Savor the Sweet Taste of Ginjinha
Alfama, the oldest district in Lisbon, is a must-visit for any group. Its labyrinthine streets echo the soulful strains of Fado music and the enticing aroma of traditional Portuguese dishes. As you wander through Alfama, stop by one of the many local taverns to sample Ginjinha, a sweet cherry liqueur favourite among locals. This delicious drink is typically served in a shot glass with a cherry at the bottom – it's the perfect way to toast to your unforgettable Lisbon adventure! You may even notice the locals with chocolate shot cups full of Ginjinha on their way to work!
Your Home Away from Home
After a day of exploration and adventure, retreat to the comfort and luxury of one of our four exclusive hotels in Lisbon.
1. The Epic Sana Marques epitomises sophistication with its contemporary design and state-of-the-art amenities.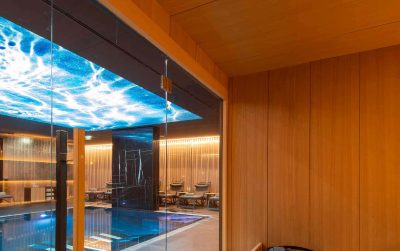 2. The Jupiter Lisboa Hotel offers a blend of comfort and style, complete with a rooftop pool that boasts stunning city views.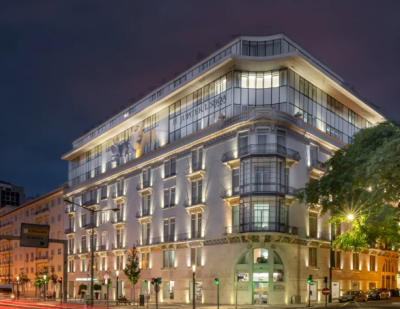 3. The Turim Lisbon Hotel exudes a warm and welcoming ambience for those seeking a more intimate setting.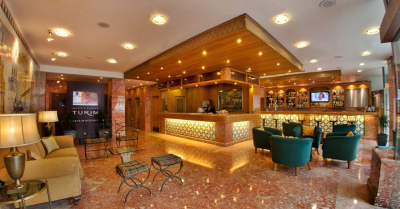 4. And let's not forget the Sofitel Lisbon Liberdade, an elegant oasis on Lisbon's most prestigious avenue.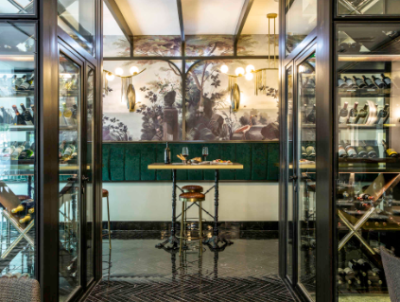 BOOK ONE OF OUR HOTELS – JUST FOLLOW THE LINK AND TYPE 'LISBON'
If you don't see a hotel that meets your group's requirements, please get in touch, and we will find an alternative perfect for your group.
Each hotel offers group rates and exclusive offers that make your stay even more enjoyable. So whether you're planning a team-building trip, a reunion with friends, or a musical tour, we've got you covered!
Come to Lisbon!
Lisbon is more than just a city; it's a vibrant tapestry of experiences waiting to be discovered by your group. So why wait? Unleash your spirit of adventure and make Lisbon your next group destination!
https://www.tripadvisor.com/Attractions-g189158-Activities-Lisbon_Lisbon_District_Central_Portugal.html
https://www.timeout.com/lisbon/attractions/the-best-lisbon-attractions